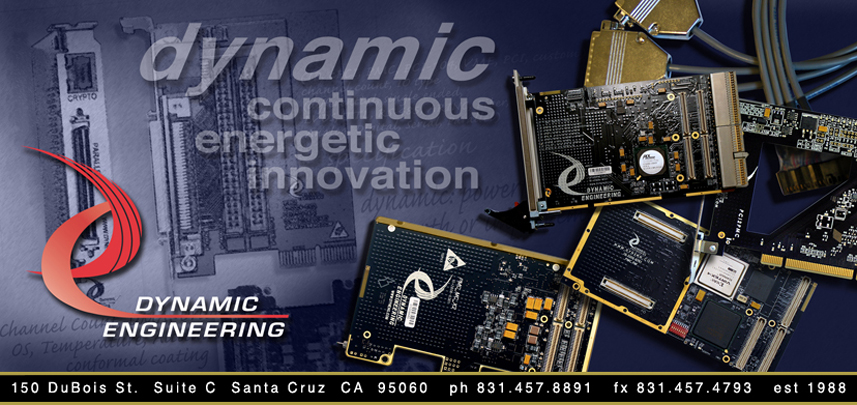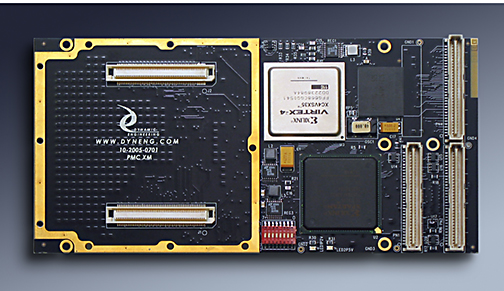 Dynamic Engineering

The Embedded Solutions Experts

Trusted, Dependable Service for Decades



EXPERIENCE Over 28 years of proven embedded solutions service.
CUSTOMER SATISFACTION Demonstrated by a large percentage of repeat business.
ACCESSIBILITY Direct contact with Engineering, Sales and Technical support.
COLLABORATE Engineers available to help you develop your specifications and support your proposals.
SOLUTIONS Full Spectrum Engineering Capabilities - minor, major and full custom design.

Stocked hardware for immediate delivery.

Large array of stocked off-the-shelf products, easily adaptable to meet your requirements.

Rapid, full custom design capability.
FLEXIBLE Innovation that comes from collaboration with our customers.
COMPETITIVE Our proposals, products and pricing are unmatched in the industry.
EXPERTISE Our team is made of only the best to provide the support and collaboration our clients have grown to expect. Our team are experts on the latest specifications and emerging technologies while supporting mature solutions needed to keep your systems up and running.
FORM FACTORS We work with many embedded systems "shapes" including VPX, PCIe, PCI, cPCI, XMC, PMC, PCIe104, IndustryPack, PC104p and custom solutions.
MANUFACTURING Dynamic Engineering is proud to display the "Made in USA" logo on our designs. Manufacturing happens in our integrated facility. Engineering and Manufacturing co-located to provide high quality, timely, cost effective solutions. ISO 9001:2008 and AS9100:2009, Rev C certified.

We pride ourselves on our continued business relationships. Thank you to those of you who consider Dynamic Engineering your first stop for development and off-the-shelf solutions. Continued business is our greatest compliment.

If you are new to Dynamic Engineering, welcome. We look forward to developing a business relationship with you. Supporting your embedded solutions and development needs is our specialty.




Please contact Dynamic Engineering sales@dyneng.com or 831-457-8891 with your requirements.


Website usage note: Please use the Java menus at the top of each page for navigation.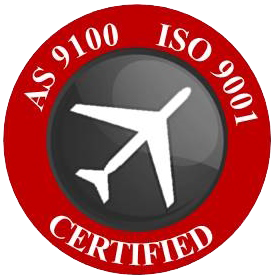 Catalogs:
cPCI Catalog in PDF format.
IP Catalog in PDF format.
PC104p / PCI-104 / PC/104+ Catalog in PDF format.
PCI Catalog in PDF format.
PCIexpress Catalog in PDF format.
PMC Catalog in PDF format.
VME Catalog in PDF format.



Please take a minute to fill out our comment form regarding Dynamic Engineering's products, services, and web page.

You are the
person to access this page.











Home | News | Search the Dynamic Engineering Site