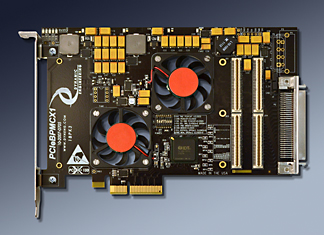 Benefits of purchasing from Dynamic Engineering


Relationship We will take good care of you when you purchase from Dynamic Engineering. You will become part of our team, and we want our team to succeed. Dynamic Engineering will stay in contact providing schedule, shipping and tracking information to you. Dynamic Engineering will take care of the design, manufacturing, delivery, and in exchange we have an opportunity to learn and grow based on our relationship with you.

Product Enhancement and End of Life When Dynamic Engineering improves a product via FPGA programming [almost all enhancements], the upgraded PROM or FLASH file will be available to all customers of the product at a nominal cost.

When parts become obsolete forcing a re-design; Dynamic Engineering will make an effort to be backward compatible with the previous revision.

Convenience Quantity purchases can be scheduled. When you need a quantity and not all at once; Dynamic Engineering can schedule your order.

Discounts Quantity purchases are rewarded with reduced cost per item. Most items carry a discount which starts at 11 units. The discounts are applied with a linear equation. Discounts can really add up. Couple larger purchases with our convenient scheduling plan and maximize your benefit.

Dynamic Engineering believes in supporting our universities and has a special discount program in place.

Rapid Shipment Dynamic Engineering keeps prototyping quantities in stock. We can ship small quantities usually the same day. Dynamic Engineering has flexible shipping options. Federal Express can be billed with your product or billed to your account. We can use other carriers if you have an account with them - DHL for example. FedEx comes every day; other carriers may have a pick-up delay in servicing your order.

Designed for you When you can't find it we can design it. Custom designs, and modifications to our existing designs are welcomed. Please use the handy links on each page or call to let us know what you need.

Support Before, during, and after the sale Dynamic Engineering will help you. Before we can help with your proposal, architecture, specification, questions and answers about products, even talking with your customer. During Dynamic Engineering can design and develop the solution, create the prototypes and do the integration, develop the test plans and perform the manufacturing. After we can assist with understanding the design and final integration into your system.



Benefits of working with Dynamic Engineering



Rigorous Process Dynamic Engineering believes in and uses a rigorous design process. [See the how to work together section] Designs are first specified then partially implemented and reviewed. The designs are then completed and reviewed again. The prototypes are fabricated and tested [reviewed against the specification]. When you are satisfied, the design is released to manufacturing for the production run.

Time to Market Dynamic Engineering designs incorporate the latest in technology and packaging techniques. Design, drafting, and fabrication of electronic products is our business. Mezzanine cards and embedded computing is our focus.

Our staff performs digital, analog, mechanical and software / firmware design. Our design approach is multi-faceted considering cost, testability, hardware/software tradeoffs, safety, reliability, maintainability, and thermal effects. We are skilled with commercial, industrial, and military standard electronics and mechanical packaging designs. Dynamic Engineering can provide a complete solution from concept through manufacturing or work with your team to "fill in the holes".

Bottom line: we are actively designing products all of the time. We have the expertise and the tools to perform for you. Dynamic Engineering can bring your product to market quickly and efficiently. The quickest time to market will be with the right people following the right plan and using the right tools. Dynamic Engineering has all three components. Let us put them to work for you.

Expertise Dynamic Engineering has been in the mezzanine board market since 1988. The first several years our main thrust was consulting for other mezzanine board manufacturers. PCI-40, Platform 332, IP-Synchro, IP-Ethernet, and many other related designs were performed. We have switched over to manufacturing our own designs and custom projects for our customers. Take advantage of our experience and let us bring your project to market.

Project Cost savings are achieved with optimized modules for direct cost reduction, and from reduced installation time, inventory, and product support requirements. Additional savings will result if you are purchasing a quantity of boards. We can adsorb some of our engineering fees based on the initial quantity purchased, and the potential for repeat sales.

Size, weight and power A custom designed module or modules will be optimized for your system. You will be purchasing the functionality that you need. By reducing the module count, using the latest parts and design techniques; the size, weight, power and cost are reduced. Prototype with standard products then build in the functionality that you need.

Increased reliability When the components of a system are optimized for the requirements of that system the reliability is increased. There are fewer components to fail, and you get the benefit of our rigorous design and testing. We can use Industrial grade components for an additional increase in reliability and temperature range. We believe the increased reliability decreases the overall cost of the system. Temperature chamber testing is available. Conformal Coating is available. ROHS and Non-ROHS processing are available



How to work together



Every project is different with requirements, schedules, quantities and other details that make them unique. On the other hand, every project is the same with requirements that need to be defined, implemented, tested, and manufactured.

Discussion of needs The first step is for our project partner to explain to us what is to be accomplished and how. In some cases the customer knows exactly what is needed and in others we work together to define the hardware in the initial discussions. What format? What function? What quantity? What temperature? What interconnections? What schedule? etc.

Formalized specification The next step once the system/board has been described adequately is to capture that information in the form of a specification.

Schematic and FPGA design and review The schematic and programmable logic are the controlling documents for any electronics design. The review will show that the requirements are met with the electrical design. The review can be done at our facility, your facility or many times with e-mail and phone conversation.

PCB layout and review The approved design is then implemented into the PCB artwork. The placement and routing may have special restrictions to be compliant with the requirements of the project. The review will show that the implementation of the artwork is compliant with the specifications and good manufacturing practices.

Prototype manufacturing and assembly The completed artwork and supporting documentation is sent to a fabrication house and the completed prototype PC boards shipped back to Dynamic Engineering. We use netlist testing and incoming inspections to make sure that the PCB´s match the documentation. The components are then assembled onto the PCB to create the prototype board. Dynamic Engineering manufacturing services takes care of the procurement, and quality assurance aspects of the prototyping effort.

Prototype test The assembled prototype is delivered to Engineering for two sets of test. The prototypes usually have engineering tests performed to check the exact compliance with key specifications and manufacturing tests to check for the functional operation of the design. Software is written, compiled and tested along with the hardware to facilitate the testing.

Prototype sell-off and manufacturing release The operational prototype(s) are demonstrated to the customer. When the customer agrees that the boards have proper functionality the manufacturing data is released to Dynamic Engineering Manufacturing services.

Production All hardware produced is tracked by serial number against a master log with manufacturing revision, date and other information to allow for revision and delivery tracking. Each board manufactured is assembled in accordance with the released documentation, and tested with the Acceptance Test Procedure. Engineering retains control over the process, Manufacturing implements the process.



Embedded Design Formats
IndustryPack
PMC
PCI
PCIe
cPCI
PC/104+, PC/104p, PCI-104
VME
Custom

Information and reference designs
Hardware & Software Design
Mechanical Packaging
Layout & Route
Purchasing, Assembly & Test

Dynamic Engineering's manufacturing group manages the fabrication of our own products and those that we manufacture for other companies and academic institutions. Our skilled assemblers are the ideal choice for your small production and prototyping requirements. We can provide turn-key manufacturing or partial assemblies to fit your needs.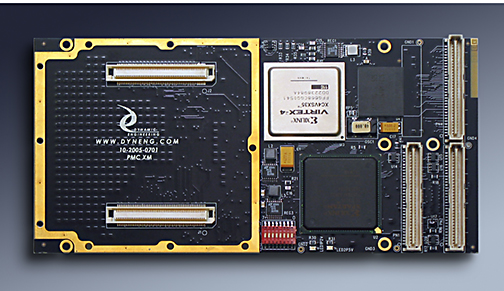 Custom, IP, PMC, XMC, PCI, PCIe, VME, VPX, cPCI, cPCIe, PCI-104, PCIe104 Hardware, Software designed to your requirements








Home | News | Search the Dynamic Engineering Site